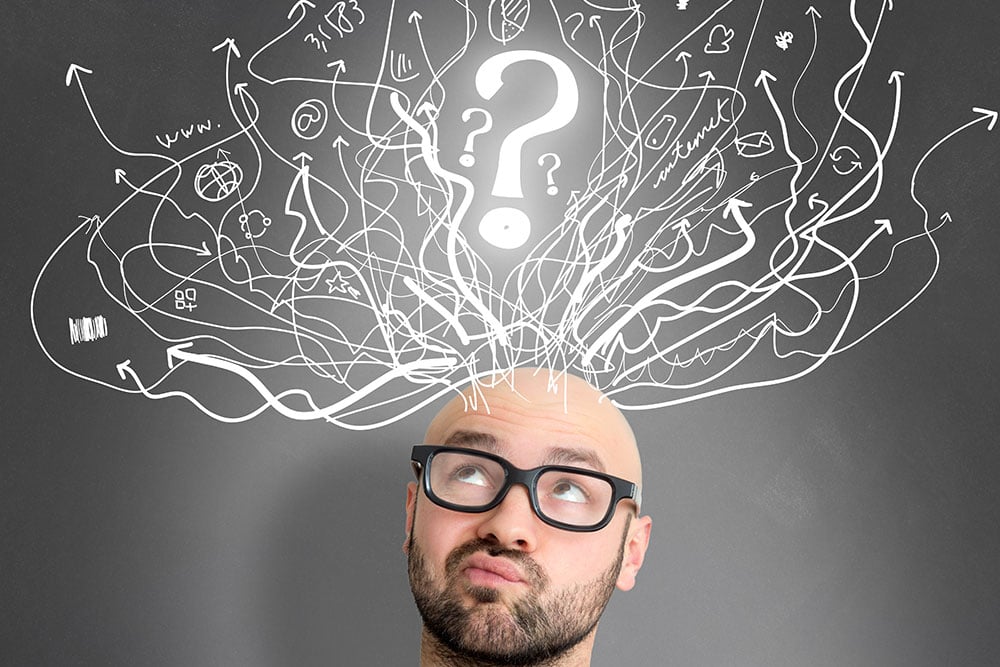 Is there something wrong with NASCAR these days? We seem to be receiving conflicting reports about the health of the sport. Some say attendance is down and sponsors are leaving, others argue that NASCAR is healthy and diversifying daily. Which is right? While, on the surface, it would seem paradoxical, could it be that both are correct?
When it comes to NASCAR sponsorship, there is a negative stigma associated with this term. I have heard that NASCAR sponsorship is too expensive, companies are leaving the sport, there are no fans to market to any longer. So, what's the deal, is there something wrong with NASCAR?
NASCAR is too expensive
This is a very common perception, however, this phrase can be taken out of context too quickly. While we have explored how much a race team sponsorship really costs in previous blog posts, it's important to revisit the topic.
Depending on your level and area of investment, which can vary greatly, the cost to get started with a NASCAR sponsorship (team, track, league, media) can be more feasible than you realize. Whether it's placing an ad in a print or digital publication or setting up a display in the fan zone on race weekend – you can get started for less than $5,000.
This is a great way to get your feet wet and understand if this sport is where you want to focus your time and resources. From there you can increase your spend to signage at a race track or an associate sponsorship of a race team, which usually start around the five figure range.
As you increase your spend, you typically increase your reach and impact as you are able to target your audience more effectively and generate more engagements with your potential customers.
They say, "you get what you pay for" and I have seen this play out often in NASCAR. I have been involved in many conversations with prospects that don't want to make a large investment or can't afford to at their current time in business. This isn't a problem as I explain to them ways to get started to test the market at a lesser cost. I often follow up with the understanding that a small investment will typically net equivalent (i.e. smaller) results. Again, not a bad thing, just a typical result from a minimal investment. Larger spends generally net more eyeballs and more targeted eyeballs and engagements.
To summarize, a NASCAR sponsorship is only as expensive as you need it to be. The right partner will help you understand if an investment – no matter the size – will help you accomplish your larger business goals.
But all the sponsors are leaving
We have addressed the issues of why sponsors leave NASCAR in greater detail in a previous blog post, but because it is such a common perception (or, misconception) these days, I thought it would be good to bring back up. As a refresher, most sponsors leave NASCAR (or any sport, really) when executive leadership changes, budgets change or objectives are met. This is not always a bad thing. Every sport needs refreshing throughout its course. New sponsor involvement means new ideas, new campaigns, new fans. This is healthy growth. Just like a tree or flower need to be pruned to facilitate growth, so does a sport.
We rarely like change, but once it has happened and we get used to the newness, change can be a good thing. As NASCAR has changed title sponsors – and, now, the overall sponsorship model - NASCAR as a sport seeks to become healthier and more sustainable.
This is what our sport needs for long term growth. Competition is positive and creates rivalry and, generally speaking, growth. There is strong competition for sponsorship in NASCAR. This provides for a great opportunity for new sponsors to enter the sport and engage differently than what previous sponsors have done in the past.
When Monster Energy entered NASCAR, there were whispers of "crazy activities and edgy branding". What Monster has been able to do is broaden the horizons of our fanbase and bring a different type of entertainment to our sport. They have done a great job of cross-promoting and we should look for additional ways to carry this out in our own partnerships.
A new era
Yes, we are entering into a new era within the sport of NASCAR. This new era is seeing right-sizing of stadiums, new technology offerings, cost cutting measures – all to support a sport that has been around for over 50 years and is poised for another successful 50 years.
What will the next 50 years look like in NASCAR? It will be very different from where we have come from, but so are the jobs we work, the cars we drive and the media we consume. Change is good and as the sport of NASCAR evolves, it's easy to point out something is wrong, but I challenge you to look for how the sport is evolving and reaching new fans.
With the changes come new opportunities for companies to get involved and be first to market with new ideas. NASCAR still has a national footprint with a local/regional feel as the races come to each market.
In an era where negativity seems to rule the day, it's easy to get caught up in the social media noise created by naysayers and malcontents. Don't just accept the criticism of NASCAR – and the corresponding sponsorship landscape – at face value. Many companies – including nearly a quarter of those on the Fortune 500 list – are actively investing in NASCAR to help grow their businesses.
As a sport, NASCAR looks a lot different today than it did just a few years ago. Change is something that is simply unavoidable with the passage of time. That doesn't mean there's anything "wrong" with NASCAR. The real question then is, what companies will get distracted by the negative noise, and disregard the opportunity, and what companies will embrace that change and leverage it to help them grow their business?