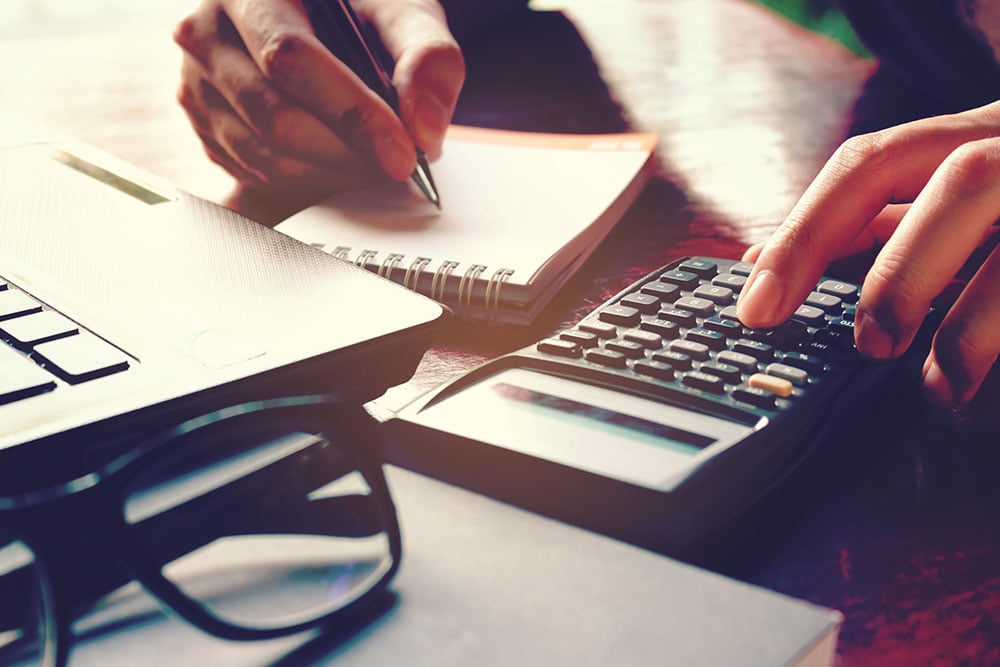 In our previous blog post titled, "I Can Sponsor A Race Team For $300K?", we tried to dispel the conventional wisdom that it takes millions of dollars to sponsor a race team. The truth is, you can get started for much less than that. We also pointed out that what you invest – and what you get as a result – can vary from sponsor to sponsor.
Why does it cost more (or, less) to sponsor different NASCAR race teams?
Before diving into the factors that impact the cost of a NASCAR sponsorship, it's important to take a step back and acknowledge the importance of sponsorship revenue to race teams. This money is, quite literally, what makes NASCAR teams go. Unlike other sports, sponsorship revenue comprise the majority of the race team's budget.
That said, all race teams are different. Differences exist in size, performance, budget, values and other categories. These differences are ultimately what drives the price point / cost of the sponsorship deal. Let's take a few of these areas and examine a little more closely as to why teams might be different in these categories.
Does on-track performance impact sponsorship outcomes?
Year after year, you typically see the same teams competing for the championship – with the occasional exceptions. To be clear, when we mention teams, we are referring to the team ownership, not the individual drivers in this example.
Since 2005, the following teams have won all but one of the NASCAR Cup Series championships: Joe Gibbs Racing, Hendrick Motorsports, Team Penske and Stewart-Haas Racing. The only exception was Furniture Row Racing, in 2017.
These teams have elevated their level of performance on track to the highest level and it shows. To compete at this level, you need vast resources (personnel, equipment, technology, etc.). The teams mentioned here are probably the highest funded in the sport, meaning they have the most sponsorship dollars coming in or other streams of revenue to help pay for the resources.
On the other side of the spectrum, some of the smaller teams that might only field one car each race (versus four which is the maximum allowed by NASCAR in the Cup Series), have less revenue coming in, typically. In most cases, this results in less consistent performance on track as these teams might be able to focus on a certain type of track (superspeedways or road courses) where you see smaller teams have a chance to win.
A great example of this was the summer Daytona race this year (2019), where a new team, Spire Motorsports, won the race with strategy. They probably didn't have the fastest car nor are they one of the highest-funded teams, but they took great advantage of a situational opportunity to win the race (race shortened due to inclement weather). Outside of circumstances such as this, these smaller, less funded teams are less likely to win.
Why does this matter? All other things being equal, being competitive on track – especially winning races and championship – equates to increased exposure for the sponsor. The high-performing teams can justify a higher price in exchange for the benefit of this increased exposure.
Having said that, for certain sponsorship deals, on-track performance may not be as important. For these (typically B2B) programs, the sponsor derives more value from other aspects of the program than the exposure on-track performance may provide.
Size Matters. As in, the size of the race team
For the purposes of this blog post, size of the team refers to the number of personnel (how many employees) working for the race team in all positions. Obviously, it takes money to cover salaries, and the more money you have the more salaries you can choose to pay. There are some teams that have hundreds of employees while others have less than 50. Every team shows up and competes week in and week out. Having higher head count means more dollars needed to pay salaries.
Some smaller teams choose to align themselves with larger teams to form alliances. These alliances allow for smaller teams to pay a fee to the larger team(s) who then provide certain parts of their race car that the smaller team don't have the resources to create. This outsourcing allows the smaller teams focus their resources more internally, on other areas of the race team.
B2B or Industry Connections
If there's one thing that is a differentiator from the business of NASCAR to other sports, it is the long history of business to business interaction. NASCAR certainly isn't the only sport where this happens, but B2B is a big part of NASCAR's heritage and a big part of how the sport functions today.
Did You Know? NASCAR has more Fortune 500 companies involved as sponsors than any other US sports league.
For certain sponsors, access to a specific industry, or a team executive's network of connections might be the sole reason for considering a race team sponsorship. It stands to reason then, that this is yet another "asset" that the team can potentially charge a premium for in the right situation.
Race Team Budget
It should come as no surprise that the annual operating budget for some teams is much higher than others. This means the sponsorship sales team of a larger team will generally be asking for more money than those sponsorship executives with smaller teams. It simply doesn't cost as much money to run the smaller teams.
Now, each team is different and operates differently as mentioned above. Some teams align themselves with larger teams. For example, Leavine Family Racing (LFR) has a technical alliance with Joe Gibbs Racing (JGR) and the team buys certain components and products from a proven successful team to compete each week. In this case, the cost of alignment becomes a factor to determine the cost of operation and ultimately, how much the sponsorship sales team will be asking for.
Here at LFR, we have taken steps to become more competitive on the track through a strategic alignment with Toyota Racing Development and Joe Gibbs Racing. This alignment allows us to benefit from the efforts of these industry leaders while keeping our headcount (and thus, cost) contained.
These are just a few of the factors that come into play when determining race team sponsorship costs. While this list and blog is not inclusive of all the factors, it should help paint the picture of why some cost more (and others cost less) and where the money goes.
The top-level take away here is the same as the previous blog. That is, it's critically important for each sponsor to do their due diligence and fully research prospective partners and find the absolute right fit before committing to a deal. Cost is just one consideration in that overall formula, but it is also often the most important.