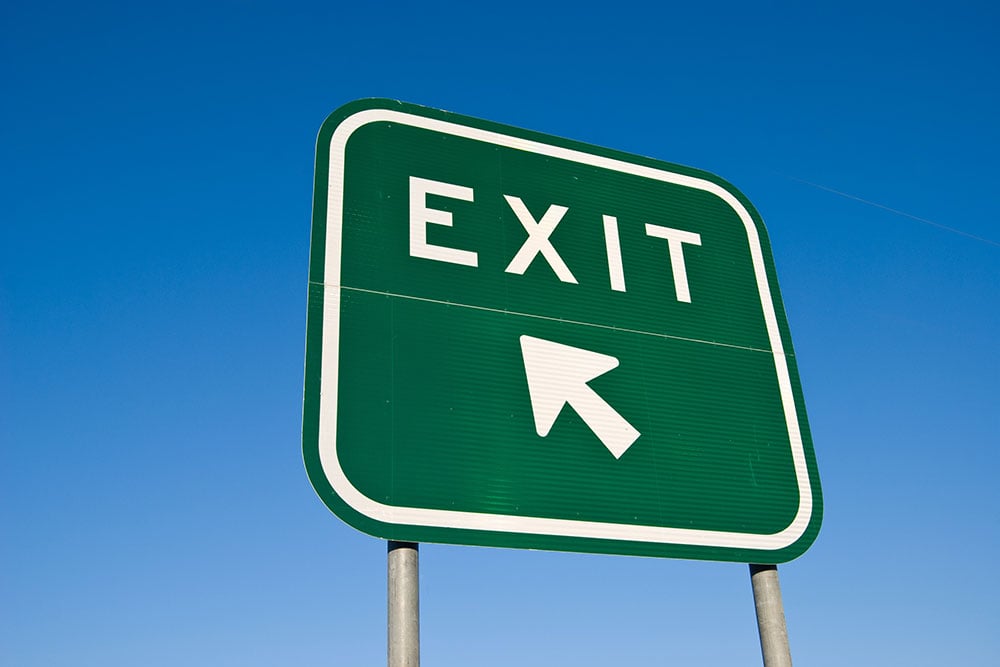 In the last few years the sport of NASCAR has seen the departure of some very big name corporate sponsors. Lowe's, 5-Hour Energy, Target, Dollar General and Subway are some of the high-visibility brands that have exited the sport. While many have focused on the negativity of this headline, let's take a deeper look at why these companies have moved on. In this blog post we will explore the top three reasons why sponsors leave NASCAR.
It's Just Not Working
We have to be honest here and admit that NASCAR sponsorship just isn't for everyone (or every company). It's possible, and even likely, that for some reason the overall sponsorship program for a particular company just isn't working.
Now, that isn't to say that a NASCAR sponsorship wasn't a good, or appropriate fit, for the company. There are a number of reasons why a sponsorship program fails. Perhaps the goals were too aggressive, or the activation strategy was flawed, or there wasn't an activation strategy at all.
The individuals responsible for making these types of decisions obviously have a lot at stake – investing in sport sponsorship isn't cheap. For that reason, most companies do the necessary research and due diligence to avoid this outcome. That said, this is definitely a factor, but does not occur that frequently.
Leadership Changes
One reason why sponsors leave NASCAR is centered around leadership changes at the business. Often times when there is a C-level executive change at an organization, the new leader will bring their own set of ideas and experience that differs from the previous executive. This can lead to a sponsor leaving the sport to invest their money in a different sport vertical, or another form of entertainment. The executive may still believe in sports sponsorship, however the investment may switch from NASCAR to NFL or MLB – depending on the experience of the new executive team.
I have experienced this several times in our sport as leaders are rotated throughout their organizations. Individuals get promoted, or new personnel come in with different ideas or a desire to make a name for themselves – while changing the marketing spend from NASCAR to another sport or entertainment direction.
Budgets Shift
Another reason sponsors leave NASCAR is around budget changes. You may have a contact with a company championing the NASCAR program internally, leaving you to think the NASCAR spend is safe, but the economy takes a dip or an election year comes around and spending tightens up. Perhaps the company sponsoring NASCAR has a healthy spend and a positive return on investment but is suffering in a different segment of their business. Leadership then calls for more resources to be devoted to the department or initiative that is not doing so great. This leads to a shift in dollars, moving from the successful sponsorship to the failing business segment.
When the economy suffered in 2008, many companies cut back on spending in order to stay in business. While you can't necessarily blame them for this line of thinking, it certainly doesn't mean that the spend in NASCAR was a failure. Company leaders must make difficult decisions to stay in business and minimize financial strain. Unfortunately, other programs are either eliminated or reduced so that resources can be redirected to keep the company in good standing.
Objectives Achieved
The final reason we see sponsors leaving NASCAR these days are that the sponsorship program has simply run its course. Quite literally, many times the company's objectives have been achieved and it's time to redirect focus on what's next.
For example, companies often see great value in using NASCAR sponsorship to generate significant brand awareness as the exposure provided through television, digital and social media can be astounding. If a company sets a goal and reaches that goal, it's time to re-evaluate. What's next? Now that the brand awareness objective has been achieved, it's time to look at the next goal.
Does NASCAR Really Have a Sponsorship Problem?
As the sport of NASCAR has undergone substantial change in recent years, many are quick to criticize anything and everything. When sponsors exit the sport – especially blue chip, or house-hold name brands – many seize the opportunity to say, "See! NASCAR is dying". The ubiquity of social media allows this negative sentiment to be amplified, unchecked.
The truth is, it is rare that a company will publicly share their true reasons for exiting the sport. They are either private about such things, or don't want to defend their business strategy decisions in a public forum. So, yes, it's true. Sponsors will ultimately leave the sport. Others will enter, and invest. This has been happening since the first time someone decided that sponsoring NASCAR could help their business.
Don't believe the doom and gloom you hear on social media by those jumping to conclusions about why certain sponsors are leaving the sport. In some cases, sponsorship programs have simply run their course, while in other cases changes in leadership, or budget, necessitate a change. While it's not for everyone, NASCAR remains a great option for the right companies looking to grow their business in 2020 and beyond.