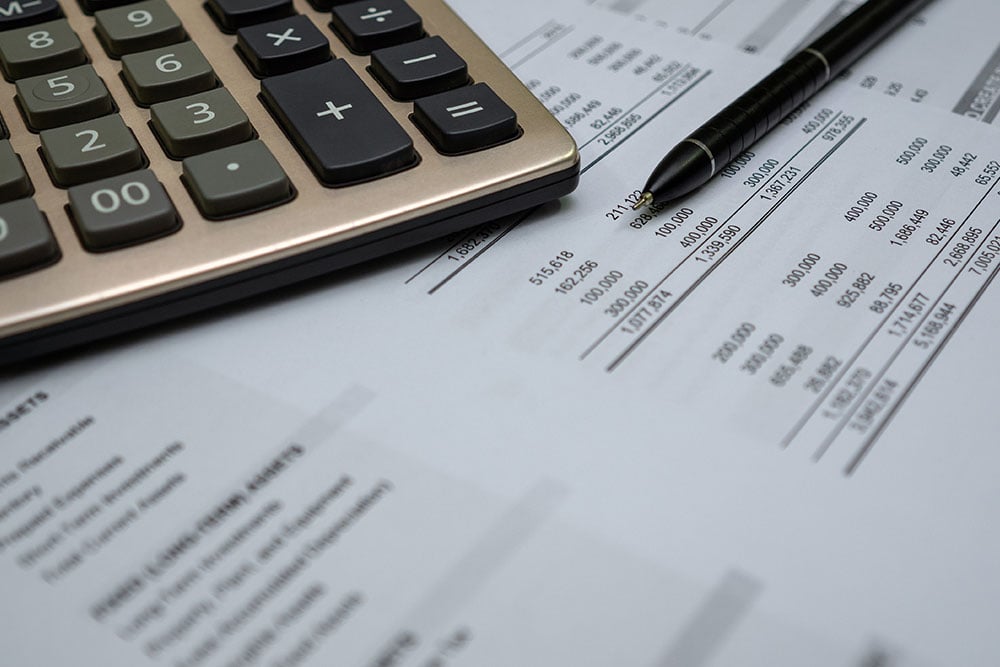 It is not crazy to say that professional sports teams have large operating budgets. And it would be fair to say that NASCAR Cup race teams are no exception. Racing is not cheap, by any means. One of the longest running jokes in the sport is that the best way to make a small fortune in racing is to start with a big one.
NASCAR race teams – not unlike teams in other U.S. sports - operate on different budgets from low to high. There are two main sources of revenue for race teams:
1. Race winnings and
2. Sponsorship
Where race teams differ from other professional sports team is that the majority of their operating budget must be covered by sponsorship. In fact, sponsorship revenue can be expected to cover roughly 60-70% of a race team's budget.
Where does the money come from?
Other forms of revenue do exist but, today they account for a very small percentage of the overall budget. A few of these revenue streams are merchandise sales, marketing asset activation and content creation.
Sponsorship revenue can be expected to cover roughly 60-70% of a race team's budget
Years ago, merchandise sales accounted for a much larger portion of the revenue for a race team. It was not uncommon for a team to bring in seven figures in merchandise revenue. But the industry was hit hard by the recession in 2008. This, combined with the retirement of a number of big names including Dale Jr., Tony Stewart, Matt Kenseth, Carl Edwards and Danica Patrick saw a dip in sales from which we have never fully recovered.
Marketing asset activation can include things like show car programs and mobile display units. This was big business a number of years ago but it too was hit hard by the recession. Sponsors cut back on their activation which directly impacted teams' ability to profit from executing a national show car program. When I first got into the sport in the early 2000's it would not be uncommon for a company to have a sponsor with three show cars traveling the country doing 100 appearances each.
One of the more recent revenue streams for teams is tied to content creation. More and more, sponsors are looking for unique content that utilizes their race team sponsor assets and race teams are becoming the solution for them. In fact, some teams have gone as far as taking square footage from their race shops and building studios where they can have full control of the content production process. Once the content is produced the sponsors then rely upon the race teams to help distribute the content within the NASCAR ecosystem through their social media channels including those of the driver, which tend to be the largest in audience.
The remaining 30-40% of a race team's budgeted expenses is covered by race winnings. These winnings vary by team and, obviously, by performance per each year. Race teams can budget for a set amount of winnings based on a set finishing order but that can vary based on circumstances. Just because you plan to finish in a certain spot doesn't mean that you will, and every position lost translates directly into lost revenue for the race team.
Racing Runs on Sponsorship
Unlike other sports, sponsorship money is absolutely crucial to the operation of the team. As an example, pick your favorite NFL football team. Imagine if one of their sponsors or advertisers decided to exit the sponsorship agreement. That football team would still play eight home games that year. That's because these teams drive most of their revenue from other sources (shares in the TV broadcast money, ticket sales, merchandise sales, etc).
Contrast that with a similar situation in racing. If a race team were to lose one of their sponsors, it is not an exaggeration to say that the race team may cease to operate that year or nearly after unless the team ownership decides to put their own money into the race team.
Making up the shortfall
Not all race teams are "fully funded". Meaning, they don't have revenue equal (or greater than) the total cost to operate the team in a given season. What happens when there is a budget shortfall? A small portion of NASCAR team owners are able to support their race team by leveraging their outside businesses. Either by dipping into their own pockets and using NASCAR as a promotional vehicle for their own businesses. Or by leveraging those businesses (i.e. car dealerships, for example) to find sponsor dollars with companies that they do business with.
Competition – on and off the track
Based on how crucial sponsor dollars are to a race team, the competitive environment extends beyond the race track to the board room. Every race team is out there competing and fighting for those sponsorship deals, because that sponsorship revenue is vital to competitiveness and longevity of the race team.