Anatomy of a NASCAR sponsorship
Your Definitive guide to the modern nascar sponsorship landscape

Sponsorship is a key to the success of most professional sports. However, it almost goes without saying that sponsorship is more important in motor racing than in almost any other sport. Principally, because sponsorship is the primary source of revenue that keeps the sport running.
This free eBook is the most comprehensive guide to NASCAR sponsorship that you can find anywhere online, for free. While certainly not all-inclusive, this resource will help you make sense of the modern NASCAR sponsorship landscape.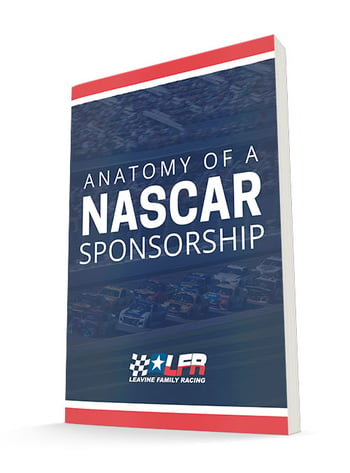 Among the highlights:
An overview of the fan base, and the demographics that drive all NASCAR sponsorships.
How to get started on your sponsorship journey by reviewing the five entry points for a NASCAR sponsorship, and the approximate costs associated with each.
Highlights of some of the typical benefits of an investment in NASCAR sponsorship.
Unlocking the value of the rich B2B connectivity within the sport.
Guidance on how to bring your sponsorship to life through activation.
Thoughts on how to define, and ultimately measure, the success of an investment in NASCAR sponsorship.