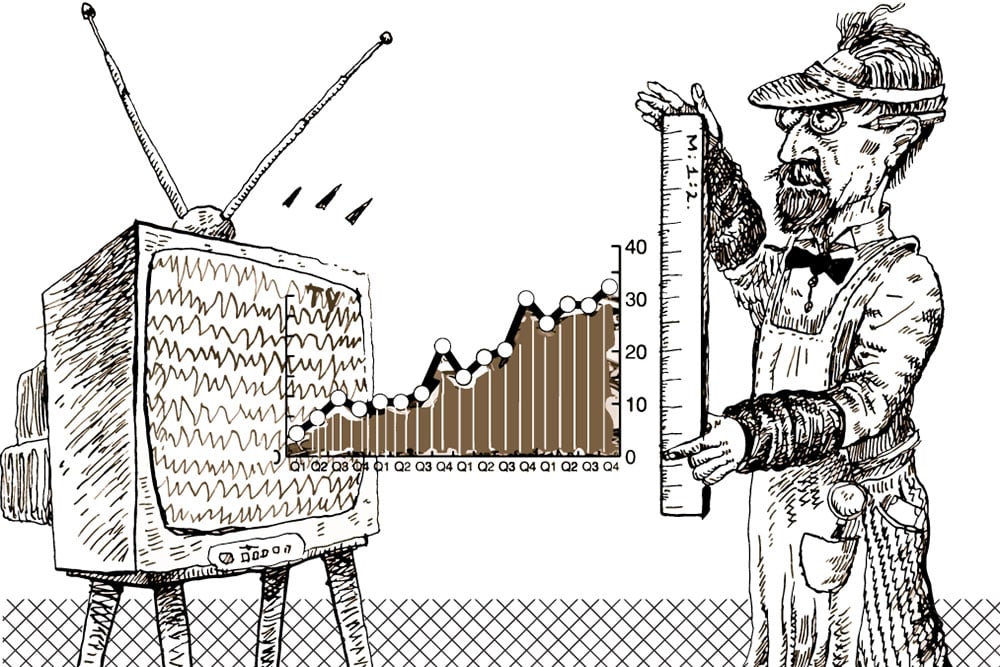 For this blog entry, we partnered with Nielsen Sports to gain an inside look from the experts on how to best interpret television rating information. Here you will find a Q&A with Nielsen as we explore key concepts around this topic.
1. How is television viewership measured? What does it mean for a race to receive a rating?
Nielsen uses proprietary electronic measuring devices and software to capture what content, network or station viewers are watching on each TV and digital devices in the homes of our Nielsen Families. In total, we measure hundreds of networks, hundreds of stations, thousands of programs and millions of viewers. In the U.S., electronic measuring devices and millions of cable/satellite boxes are used to provide local market-level viewing behaviors, enabling the media marketplace to gain a granular view of TV audiences.
Average Audience Ratings tell you the percent of people who tuned in to an average minute of the program. This metric is used in national TV ratings to buy and sell advertising during a given program. This can also be reported in projections rather than a percentage that displays the number of people who were exposed to the content in an average minute.
Example: Program A received a 2.9 rating and a 9 share for the week of June 18, 2018, for adults 18-49. What does this mean?
- Of all of the 18-49 year olds in TV households in the U.S., 2.9% are estimated to have tuned into that show.
- Of all of the 18-49 year olds in TV households in the U.S. who were watching TV at this time, 9% are estimated to have tuned into that show.
2. What are the current television viewership trends of NASCAR Race broadcasts?
Across all TV viewership in the U.S., our most recent Nielsen Total Audience Report shows viewership of live television declined 17 minutes per day year-over-year during the first quarter of 2019. Specifically within NASCAR, viewership is improving. After a stretch struggle, average race viewership is up during the first half of the season. More importantly, Monster Energy NASCAR Cup Series Races continue to provide some of the largest audiences among any sport. A key benefit is that many traditional sports mix national games with games aired on regional sports networks. However, all NASCAR races are nationally televised bringing in larger audiences.
3. How does this compare to other sports?
Sports across the board are impacted in similar ways by the changing media consumption habits in the U.S. Those that are working hard to strategically develop strong content online are often seeing the benefit in their TV ratings too. It's not an either-or situation, but a complementary scenario where sports need to develop all available platforms to complement each other.
4. Where does NASCAR viewership rank on race weekends?
Because rankings depend not only on NASCAR's viewership but upon what else is being aired that weekend, it's hard to draw broad, season-long comparisons. With that said, a Monster Energy NASCAR Cup Series Race is typically one of the top rated sports broadcasts of the weekend - especially when comparing only regular season games for the traditional stick-and-ball sports.
5. What are the overall content consumption trends in NASCAR?
Through the first half of the 2019 NASCAR season, viewership is up slightly. This is a marked improvement from year-over-year losses that date back to the early 2000's. This is aided by significant efforts by NASCAR to promote race tune-in and improve the competition on the track. As these efforts continue, we'll likely see viewership continue to climb.
6. As technology and second screen gain traction, do you have any data on how this affects television viewership or how we should properly consider shifting consumer behavior?
While the popular conception may be that mobile devices and second screens are replacing TVs, actual data shows they're adding to TV viewership. Live TV viewership averaged 4 hours 50 minutes in 2002, compared to 4 hours 30 minutes in 2018 (Live + Time-Shifted TV) - a relatively minor drop. However, during that same time, total media consumption climbed from 7 hours 19 minutes to 11 hours 20 minutes - a significant gain. The vast majority of this nearly 4 hour growth in screen time came from apps and internet usage on smartphones (2 hours 56 minutes in 2018). This demonstrates the need for NASCAR to continue to offer exciting content on TV, while simultaneously focusing on capturing fans through their mobile devices.
7. What other media platforms can fans utilize to consume content related to NASCAR?
Television, radio, digital and print media platforms, over-the-top (OTT) streaming services, websites and social media, and smartphone apps provide NASCAR content including live coverage, post-race recaps, news, highlights, behind-the-scenes stories and more.
Bucking the trend of the last few years, television viewership is up, making this an exciting time for NASCAR. With the increasing platforms to consume media, there are more attractive means for the sport to reach new viewers.
Special thanks to Rob DiFrank and his team at Nielsen Sports for sharing their expertise and insights around television viewership in NASCAR.

Do you have any questions about NASCAR television viewership that we didn't cover in our Q&A? If so, please reach out to me directly.
* NOTE: Nielsen's media "consumption habits" are generalized to all media, not just sports or NASCAR.