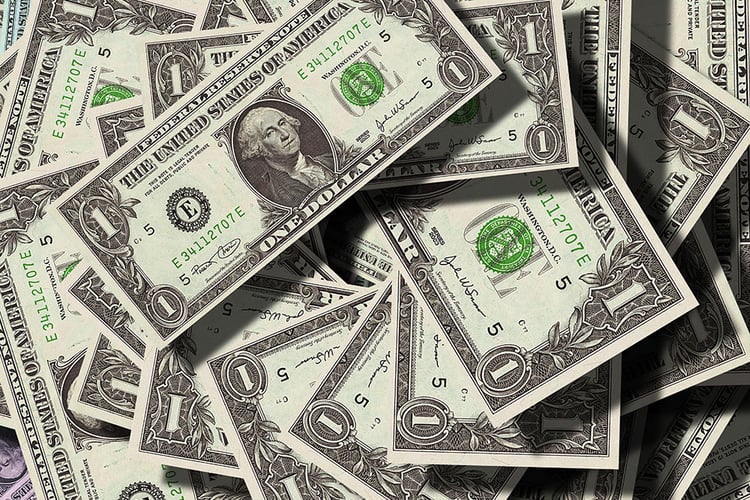 One of the most common questions we hear from potential partners is "how much does a NASCAR race team sponsorship cost"? The answer most people expect to hear is a very specific dollar value. However, the answer to this question is not that straightforward, and is a bit more nuanced.
Sponsorship + Activation
When looking at the cost of a NASCAR team sponsorship, it is important to make sure you understand and take into account all of the costs associated with the sponsorship. The initial cost, or fee, paid to the race team is for the marketing rights and access to that particular team. That sponsorship fee is similar to "rights fees" in the stick and ball sports. On top of this rights fee, you should be prepared to invest in activating the sponsorship.
Activation is a term you will often hear when discussing sponsorship opportunities. With newly obtained rights and assets at your disposal, it is then time to activate - or as we like to say, "switch on" - your sponsorship. Activating your sponsorship is what your business does above and beyond what the team already offers.
As an example, if you are a consumer packaged goods company, you might hand out product samples at an upcoming event. This allows you to take full advantage of your investment - for your own benefit. The old saying, "if a tree falls in the woods" applies here. If no one knows you are sponsoring a NASCAR race team does it make sense to actually spend the money?
Invest at a Level Comfortable for your Company
There is a common misconception in the marketplace that NASCAR race team sponsorships are "expensive". Meaning most companies believe that they can't afford the investment necessary to sponsor a race team. The truth is, any company interested in leveraging NASCAR as a sponsorship platform has an opportunity to enter the sport at a price point that is comfortable for them.
Putting the budget aside, sponsors approach the opportunity differently by either jumping in head first or dipping their toe in the water. NASCAR race teams - including LFR - offer partnerships at many levels, from $50,000 to mid-seven figures. The key to the partnership is finding the best level of entry and then working together to determine what success looks like.
What You Get is the Result of What you Put In
Regardless of your company's cost of entry, one of the most important issues is determining (and understanding) what you get for the investment … the asset for the sponsorship. From a very high level, all of the assets you would get are similar across all race teams. For example, haulers, pit boxes, etc. What truly sets the successful partnerships apart from all others is activation, and how you bring the partnership to life. The activation costs will differ from company to company, but they should be budgeted and included in the total sponsorship cost. As a general rule of thumb, the ideal spend towards sponsorship activation should be 1 to 1 (activation to sponsorship fee). Many do it for less, but the minimum, a .5 to 1 ratio should be targeted.
Remember, without activation support, you just bought stickers on a 200-mph billboard. From sweepstakes, to client hospitality, to at-track product sampling, sponsors have many different avenues available to promote their brand and bring awareness to their NASCAR team sponsorship.
One resource that may be worth exploring would be hiring a Sports Marketing agency to manage and consult you on your sponsorship investment. An agency is a tremendous resource as they are industry experts and can offer their expertise in bringing your sponsorship to life. They may require a retainer, but just like a race team sponsorship, there are different levels to explore based on need and the overall scope of work.
Measuring the Return
Ultimately, you want the sponsorship to provide value and a measurable return. The rule of thumb is that it takes roughly three years to fully realize the value of sponsoring a NASCAR race team. There are exceptions to the this, but you should look at this sponsorship investment as a multi-year commitment.
Return on Investment (ROI) has become a "catchy phrase" in the sport, but understanding it fully is the key. Simply tracking the exposure versus your total spend is not tracking ROI, that is more of a Return on Awareness. ROI, in simple terms, is sales of a product and/or a service compared to the spend to get those sales. This is why activation is so important. Activation is the tool you utilize to amplify your sponsorship. You want every dollar you spend to be a "working" dollar for your company and your sponsorship.
Wrapping Up
The sponsorship landscape for NASCAR race teams has changed over the last few years. Gone are the days of full, season-long sponsorships valued in the eight-figure range. Teams have become much more flexible in working with potential partners to shape a deal that works for both parties and doesn't necessarily require a massive investment to get started.
That said, it is important to understand that the cost of a team sponsorship does not end with the sponsorship fee. In order to maximize the value driven from the partnership, activation costs also need to considered and included when crafting the total budget.