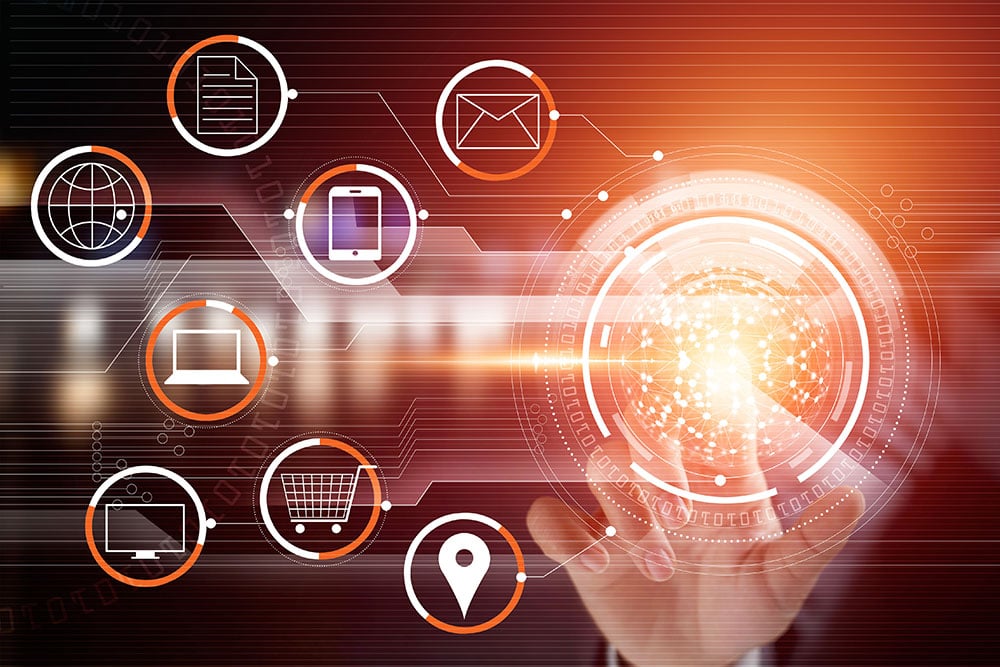 For a business owner, it is crucial that customers are aware of who you are, what your business does and how your business can ease the pain of that potential customer. If an individual does not know who you are or what your business does, it will only be by chance and circumstance that the customer will engage with your business. When you are the business owner paying the bills, you likely do not want to leave the success of your business to something like 'chance'.
Businesses need to be able to expand their consumer footprint and establish maximum exposure within their selected target markets. In the marketing space today, there are so many mediums available to businesses of all sizes that it can be a daunting task to effectively touch on each channel in a meaningful and valuable way.
While some may perceive NASCAR exposure as just 'cars with logos going around a track' vs the amount of fans watching on television, the landscape of marketing in NASCAR has evolved to where a logo on a race car is just the starting point for leveraging the most out of a partnership in the sport.
Working with a NASCAR team provides the best value for media exposure based on the multitude of media channels a team can provide a company. Focusing first on television, there are data analytics companies that monitor race broadcasts and track the number of times and duration a company's logo is seen and mentioned on-air during the event. Those exposure numbers are then extrapolated based on the total amount of household viewers that consumer NASCAR via television or digital/mobile streaming. The more households that watch a race, the more potential consumers will be able to see the captivated billboard a race car provides.
Did You Know? NASCAR's television and digital/mobile streaming metrics have experienced year-over-year growth when compared with 2018.
Many companies may want to engage a target market through an online campaign. This can be accomplished by purchasing customized advertising space with a concerted message that a business wants to convey to potential consumers on NASCAR.com, as well as other websites related to auto racing. When factoring in the amount of online traffic on such auto racing websites – especially with the increase in views on race weekend – a company will be able to calculate direct connects to their company website versus revenue generated directly from those 'clicks' to have a snapshot of the sponsor's ROI.
To fully maximize exposure, a company can have their ad displayed based on geographical target markets or behaviors targeting on the past search history of a potential customer. That is an extremely valuable tool to have visibility and a full understanding of how many fully engaged prospective customers are being directed to corporate assets and how many of those prospects are compelled to make a purchase.
If television and online marketing is not enough, a company can engage its target audience in a more direct touch manner through event marketing via a Fan Zone display, for example. All tracks on the NASCAR circuit have a Fan Zone that allows businesses of all types to set up a corporate-themed display and engage NASCAR fans, share their marketing message and hand out free samples or product coupons throughout the race weekend. An added benefit to the Fan Zone display is that the area is free to the public and not reserved solely for event ticket holders.
A company should not focus on the size of the grandstands or the strength of event ticket sales. All one must do is observe the massive campgrounds that is occupied by event revelers for the week of the race. Camping at the racetrack has become very popular for race fans who may never purchase a race ticket but will instead spend time with friends and family on track grounds. Campers will need to have something to do with their time and the Fan Zone is where many will spend their days.
A good event marketing strategy will enable a business to be in front of a captivated audience that is willing to learn about a business and how they can benefit from it – including any free offering that a business may have to give away. Tracking of fan interaction and whether it leads to sales doesn't have to be complicated. Two relatively easy ways to do this are:
1. Using the display for data gathering where a business can gain email addresses and phone numbers which can be used in the future for marketing campaigns targeted at the leads procured from the racetrack.
2. A coupon strategy with a unique discount code can be used to drive fans to the stores or corporate website to make purchases on the products a customer may have seen displayed at the track. Knowing how many coupons were given or data entries were received at the race will allow a business to track sales and extrapolate an overall return on investment from the race.
As you can see, NASCAR has evolved significantly from the days of just a company name on a race car. Today there are almost too many options for marketing a business. With that said, NASCAR offers a solution where a business can check the box of three major marketing and advertising categories (television, online, and in-person) and each can be tracked specifically to see how much exposure a business is receiving.
Exposure is the lifeblood of a business. A business without any exposure will eventually become a 'closed' business. A NASCAR sponsorship provides several options to shine a spotlight on a business and to share its message to potential customers and track the return on investment from each marketing campaign. Full market exposure and transparency of what campaigns does or does not work is crucial for the success of a business and a NASCAR sponsorship can give a business that and more.