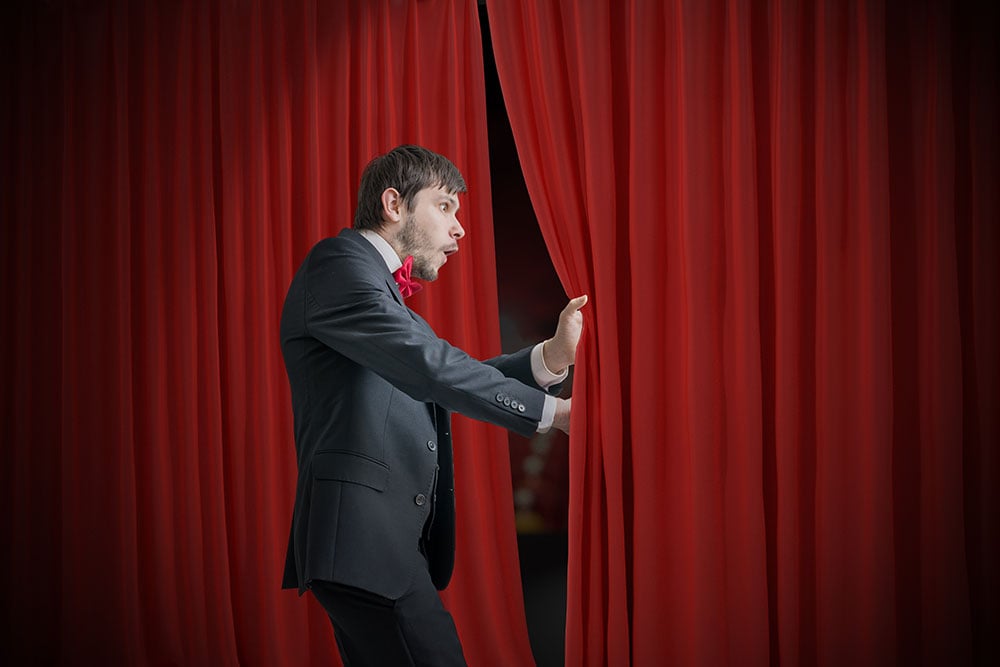 Each sponsorship throughout the sport of NASCAR comes to life in its own unique way. No two businesses are the same so neither should their sponsorship activations. In order to see how a race team sponsorship comes to life, let's take a look at how it all comes together in the first place.
Start With the End in Mind
The first step is fully understanding what a new partner wants to get out of their investment. This is the most crucial component of any partnership. A common misconception around NASCAR partnership is that as a sponsor, you are just getting a sticker on a car, or a patch on a fire suit. The sport of NASCAR has evolved to a place where race teams can be looked at as a marketing agency that just so happens to have a race car as an asset.
Some of the best partnerships in NASCAR are activated separately from the car itself. As an example, many companies enter the sport looking to raise their brand awareness. Seeing a logo on a car or a driver's fire suit will help increase the brands recognition, but it takes much more for a targeted demographic to gain a full understanding of how a brand's product can be used in their daily life. Activations like driver appearances, show car appearances, fan zone displays, or even social media posts can be designed to deliver a more personal and direct impression on your target demographic. A critical mistake to avoid is investing a massive amount of time and money into a sponsorship without fully understanding how to reach those potential customers. A race team can be an ally - and often the expert in the NASCAR space - but it is ultimately up to the business to have a solid grasp on what will best help their business grow and develop.
Rise Above the Competition
On average, only 3-6 percent of a business's target audience will actually convert and make a purchase. Of that 3-6 percent, the consumer will only stay in a buying mode for 30-90 days. The most important question then is, how can a business elevate their brand above the competition quickly? NASCAR sponsorships can provide that opportunity. A race car allows for prominent brand visibility and provides access to numerous media sites. These touch points serve as subtle reminders to those potential buyers (the 3-6 percent) about the product or service the company is promoting. This raises awareness of the sponsor's brand above the competition and should ultimately lead to sales. Remember, NASCAR fans are the most loyal consumers, they are proven to get behind brands that support their sport. Fans pay attention to which logo appears on their favorite driver's car, fire suit, hauler, and all at track equipment. Fans will buy apparel to wear in their daily life that proudly displays the name of their favorite driver as well as the brands that supports them.
Among the many benefits of a NASCAR sponsorship are opportunities for companies to increase their brand awareness and interaction opportunities, add unique content value, and reinforce value propositions (what makes the product intriguing to the consumer). NASCAR sponsorships can provide all these benefits on a weekly basis and generate more opportunities to help complete sales for the dedicated 3-6 percent interested consumer base.
This process can work whether you are attempting to sell a widget, software, or simple consumables. The goal is to bridge the gap between the sponsor's product or service and to take advantage of NASCAR fans loyalty by making them forget about any other competitor.
You Can't Manage What You Don't Measure
A final consideration that is just as, if not more important than anything we've already discussed, is having a way to measure your sponsorship. Sponsorship measurement can come in many forms. What you measure, and how you measure it will certainly depend on the goals (specific business outcomes) you identified at the beginning of the partnership. Establishing a relationship with companies like Nielsen, GumGum or Navigate Research allows for the tracking and measurement of TV, Social Media, Website Traffic and overall Return On Objectives (ROO). However, the most meaningful tracking likely comes from the people you interact with on a face to face level. Sponsors often send clients and potential customers to the track with all access passes to the garage and pit road areas. This is a great opportunity for executives to interact outside of a conference room or any office environment, similar to a golf outing at a Country Club. Here at LFR, we receive many hand-written letters, authored by CEO's of major companies, thanking sponsors for sharing the NASCAR experience with them. That is the power that comes from a NASCAR race team sponsorship.
This is but a brief glimpse into how a race team sponsorship comes to life in NASCAR. Our hope is that this will help you plan accordingly as you consider investing in this type of platform. Crafted intelligently, your sponsorship can make a huge difference in your company's bottom line!