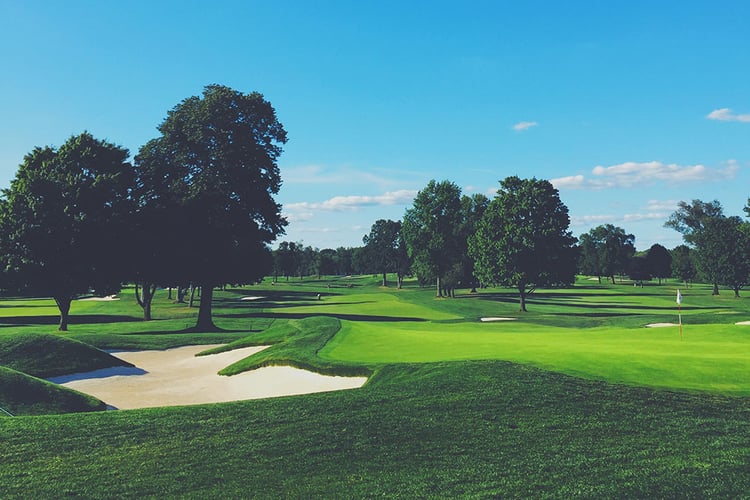 There's a reason people often talk about doing business deals on the golf course. It's estimated that 90% of Fortune 500 CEO's play golf, and that number is likely similar for small business owners and entrepreneurs. Furthermore, 80% of executives say that playing golf enables them to establish new business relationships (Source: Forbes).
Fun Fact: Executives who play golf make an average of 17% more than those who don't.
So, what makes the golf course such an attractive vehicle for doing business? The style of game play gives the participants lots of time to talk, and interact, with each other. For this reason, the sport acts as a unique networking tool, allowing for potentially meaningful connections on the course.
Taking this a step further, belonging to a country club allows members further opportunities to interact with one another, leveling up the networking possibilities.
From the golf course to the race track
Just like the country club, the NASCAR track (and garage area) is a target-rich environment for business relationships. NASCAR has more Fortune 500 Companies involved as sponsors than any other U.S. sports league, and a lot of C-level executives at the race track any given weekend. Due to the amount of different companies involved in the sport, business-to-business (B2B) is vital to the success of NASCAR.
In recent years, B2B conversations have become the "golden ticket" to the overall success of sponsorships. The days of writing an eight-figure check to sponsor a race car for no real reason - other than to see your logo on the car - are gone. The new normal requires quantifiable ROI. Checks are now written based on how much business you may generate from the sponsorship. Everyone is looking to have B2B conversations and to create business relationships within the sport, thus justifying their sponsorship spend.
Members Only
If we break it down, there are a lot of similarities between a NASCAR sponsorship and a country club membership:
Both the country club and the NASCAR "garage" are members only organizations. You can't get into the club to play a round if you're not a member, and your access to the NASCAR garage will be limited without a sponsor relationship


Both have entry fees associated with them; sponsorship fees in NASCAR and membership fees at a country club


Both NASCAR and country clubs are target-rich environments for business relationships and conversations


At a high level, all the assets that comprise a NASCAR sponsorship are pretty much the same (or at least very similar) from team to team: haulers, pit boxes, tool boxes, etc. The same can be said of country clubs. All country clubs have the same (or similar) assets: golf courses, pools, tennis courts, club houses, etc.
The biggest difference, of course, from country club to country club, or NASCAR sponsorship to NASCAR sponsorship are the fees associated with each. Why is that important? It's best to illustrate this through example.
Let's say you are considering two possible country club memberships. Where all of the assets are pretty much the same between the two clubs. The only real difference is that the fee for one club is $25,000 vs. $100,000 for the other. Which club would you join?
The same can be said for a NASCAR sponsorship. If all of the assets are pretty much the same between the two deals, the key difference will be the price point of the sponsorship fee. When evaluating NASCAR sponsorship opportunities you may discover that you can drive similar value for a smaller investment.
Are you not entertained?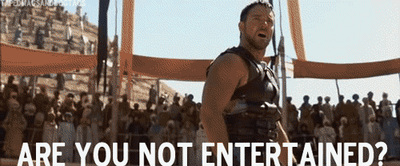 Another similarity between a NASCAR sponsorship and a country club membership is the opportunity to entertain. Business professionals use their country club memberships to cultivate new business relationships and/or grow current business relationships. The NASCAR garage is no different as it provides an exciting arena to host new and current business customers. It's similar being on the sidelines and in the locker room for an NFL game.
And if being down in the action within the garage isn't for you, don't worry, there are plenty of other corporate hospitality options. All NASCAR racing venues have fully catered suites and/or trackside chalets where you can catch the action up close and still have the comforts of home or your favorite country club.
Once you get into the sport, as a sponsor, the doors are open for business. NASCAR stakeholders are willing to assist you in B2B connections as they understand that by making a connection it may help their sponsors while helping you which creates a "win win" scenario.
The final similarity between a NASCAR sponsorship and a country club membership is also the most important. Remember, while the meetings on the course - or at the track - are "free", it's on you to ultimately close that B2B deal.