The Power of NASCAR
Demographics That Drive NASCAR Sponsorship
When asked to picture a typical NASCAR fan in their mind, most people would imagine something based on old and inaccurate stereotypes of the southern, beer-drinking, redneck.

Most people would be shocked to learn that they have more in common with the average, modern NASCAR fan than they might expect. We feel that it is important to shine a light on who these fans really are, and why they are important to anyone considering investing in sports sponsorship.

NASCAR is one of the most popular sports in the United States. A sport whose diverse audience measures up favorably against all of the other major U.S. sports, and has the potential to deliver serious value for those companies with target customer demographics that overlap with those of NASCAR.

The NASCAR fan is the driving force behind the power of NASCAR.
Fan Demographics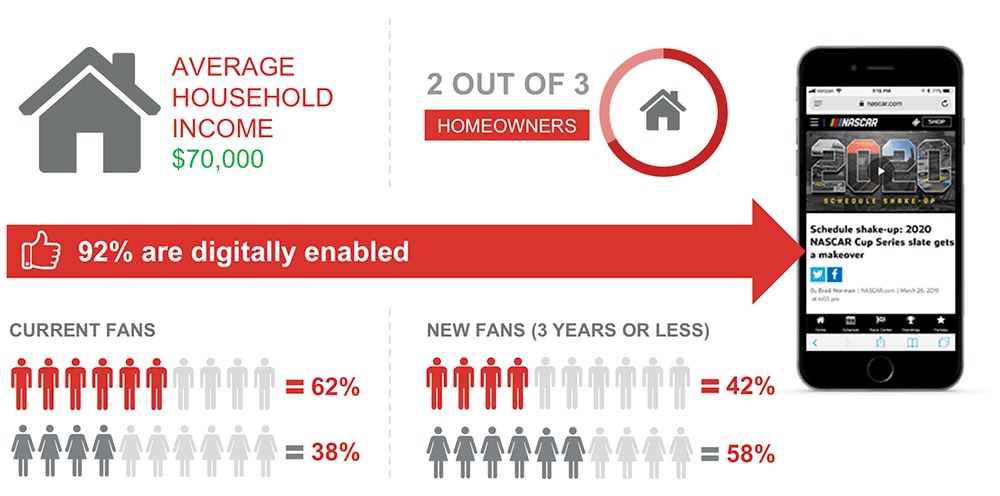 National Coverage

NASCAR team sponsorship is unlike any other professional team sponsorship in that the assets and rights to the team can be used across the entire country and not just in the specific city the team plays in.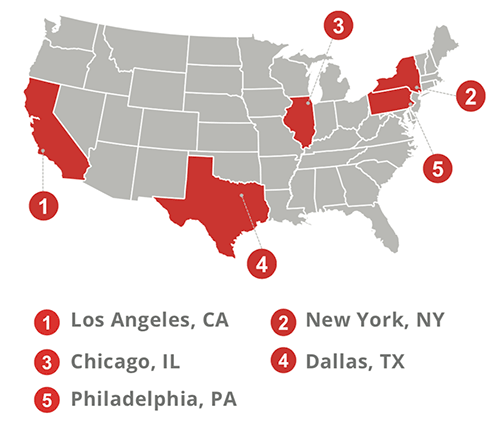 The series travels to over 20 markets each year and provide sponsors with a truly national sponsorship.
Event Viewership

Average Percentage of Event Viewed



Consumption of the sport is also evolving. While fans may not be attending the live events or tuning in on television at the rate that they were just a few short years ago, more fans are consuming NASCAR content digitally.
Second screen experience: 45% of NASCAR fans use a second device to follow NASCAR on race day while also watching TV
Among those: 30% follow via digital products or live streaming, 20% do both and 30% follow via social media
At the end of 2017, the NASCAR digital platform had received 227 million visits. That covers 963 million page views with 1.7 million average race day visits
On social media, there were 4 billion impressions by the end of the season (421 million video views, 463 million total engagements and 22 million average race day impressions)
Strength of Audience

Every week NASCAR is the #1 or #2 sport watched on TV with over 4 million people watching weekly and more than 58 million unique viewers each year.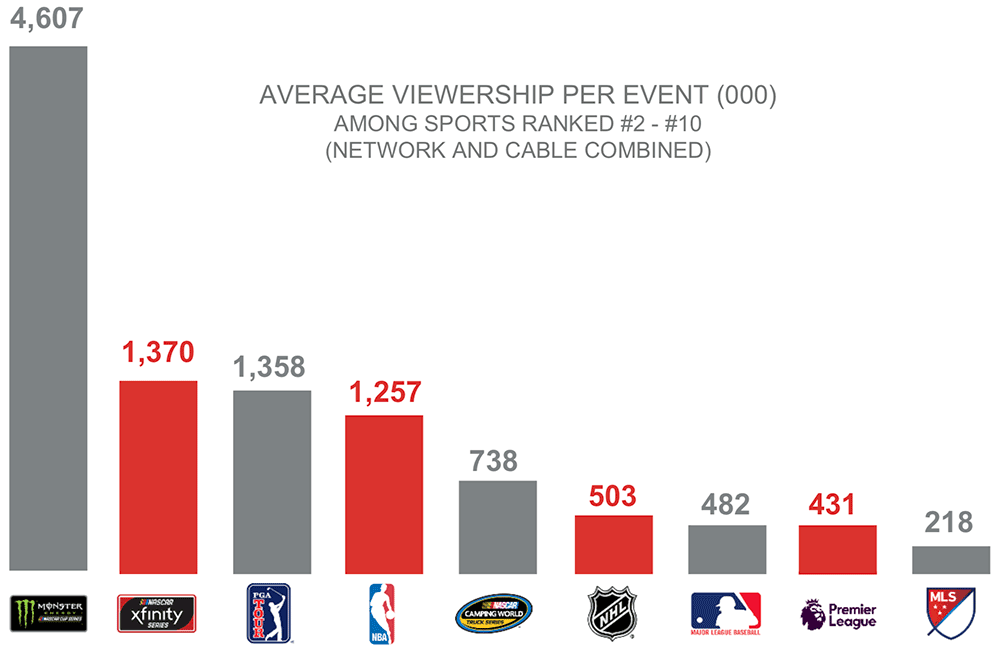 Sponsor Consideration and Loyalty
Perhaps the most important take away is this: NASCAR fans are brand loyal! When a new sponsor/brand enters the sport, NASCAR fans rally around that company to express their appreciation for supporting something they love. NASCAR ranks #1 among major sports in sponsor loyalty – higher than the NFL, NHL, MLB, and the NBA.