NASCAR Sponsorship
Getting Started
The mainstream perception of a NASCAR sponsorship, is that of a branded car racing 200 mph around a track with a driver in a branded fire suit. While they are not wrong - this is the most obvious sponsorship tactic, after all - it is not the ONLY way in which potential sponsors can enter the sport through sponsorship.

As a potential sponsor, it is important to understand the types of sponsorship opportunities available to you and how they can help your business. Ultimately, when contemplating a NASCAR sponsorship, there are five primary points of entry (think, ways to sponsor): the league (NASCAR), race teams, drivers, race tracks, and media.
The Five Points of Entry for a NASCAR Sponsorship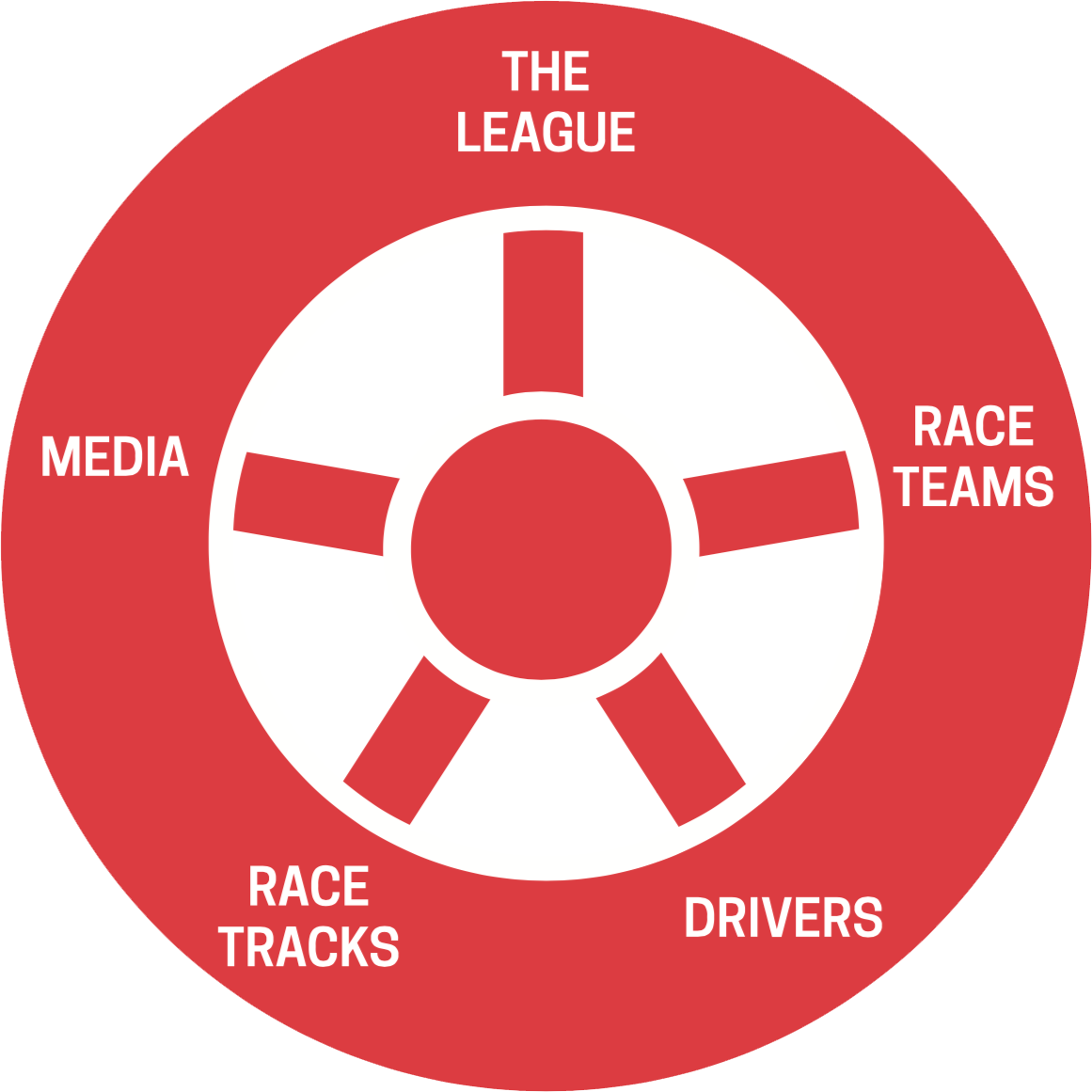 League


A sponsorship at the league level is essentially a sponsorship of NASCAR. An obvious example of this entry point is the NASCAR Cup Series title sponsor. In 2017, Monster Energy signed on to be the title sponsor of the Cup Series following the departure of Sprint.

As the series entitlement sponsor, Monster benefits from having their name directly attached to the most popular form of motorsports in North America. As the title sponsor of the top series in NASCAR, Monster gains tremendous brand exposure and loyalty from the sport's fan base.

The NASCAR brand includes three major racing series, all of which currently have an entitlement sponsor: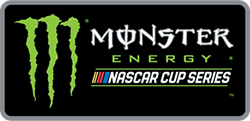 The Premier Racing
Series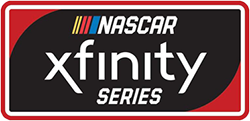 The Second-Tier Division
sponsored by Comcast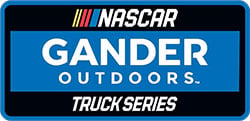 Truck Series
third-tier division
Sponsorship at the league level does not provide direct access to teams or drivers. Instead, it allows companies the opportunity to associate their brand with the NASCAR logo and use "Official Partner of NASCAR" in their branding/messaging.




Coca-Cola, official fan refreshment
Additional sponsorship opportunities are available with the league and are scalable, including NASCAR.com, which has shown tremendous growth in recent years.


WHAT DOES
IT COST?
Many of the sponsorship deals at the League level are in the six figure range, all in, and typically include exclusive assets and deliverables. Although it's important to note that investment levels do vary based on the size of the company (i.e. privately held to Fortune 100) and the competitiveness of the niche, or category.
Team


Sponsoring a NASCAR race team is very similar to the same sponsorship in more traditional "stick and ball" sports, where you have rights to use the logos of the team and are an "Official Partner" of the team.

Race team sponsors are the companies and the brands that you see on the race cars each and every weekend. No other point of entry in NASCAR sponsorship allows access to the car branding. With a race team sponsorship, you are forward-facing to the race fans and gain visibility like no other opportunity in team sports.

As an example, Axalta is a founding partner of the Philadelphia Eagles in the NFL. When the Eagles were lifting the Lombardi Trophy, after winning the Super Bowl, there were no Axalta logos on the players jerseys. In contrast, look at any photo from a NASCAR Victory Lane celebration and you will see the sponsors of the team prominently displayed for all to see.

All team assets, including the car, are branded. This list includes, but is not necessarily limited to, the driver, driver/crew fire suits, truck and hauler, track equipment, social media/PR support and content production.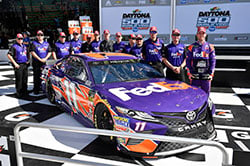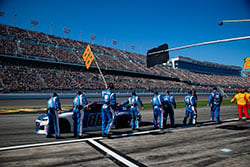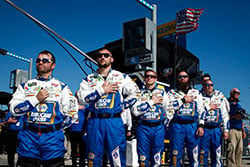 Sponsorship Level

The assets that comprise a race team sponsorship will vary based on the sponsor's level of investment with the team. The most frequently used terms when referencing sponsors are "Primary" and "Associate."

A Primary sponsor is, as the name signifies, the primary and most visible sponsor of the team. In contrast, an Associate sponsor can be looked at as a secondary or supportive sponsorship.
Example: An instance of a season-long sponsorship with a team is the FedEx sponsorship of the No. 11 car in the Joe Gibbs Racing stable. FedEx sponsors the entire season of races and has control of the No. 11 design throughout the year.
No less important, but just not as visible as a primary sponsorship. The assets in either a primary or associate sponsorship package can be similar, but are scaled differently based on the investment.

Example: At Team Penske, Miller Lite is both a primary sponsor for the No. 2 team in a certain number of races throughout the year, as well as an associate sponsor for those they are not.

With either one of these partnerships, you will also get the team rights, allowing you to use the name and logo in marketing efforts on a national level, as well as the assets of the website, driver appearance(s), show car, track access with hot passes and hospitality, business-to-business, and co-branded merchandise.


WHAT DOES
IT COST?
Potential costs in this range from $100,000 to $15M with outliers on both ends of the spectrum. Some deals will be season-long, and others will be for appearances in a specific number of races throughout the term of the agreement.
Driver


Sponsoring a driver is most often connected to race team sponsorship. This makes sense as the driver is obviously very closely connected to the team. However, a driver sponsorship can be done independently as a point of entry, and when done directly, it is referred to as a Personal Service Agreement (PSA).

PSAs tend to revolve around things like clothing, watches, or items of that nature. These deals only entitle the sponsor rights to the driver. A PSA does not provide rights to team assets (i.e. car number, etc).
Joey Logano
Planet Fitness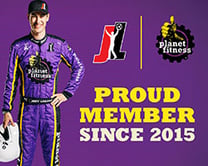 Jimmie Johnson
Seiko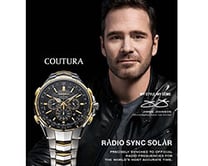 Dale Earnhardt Jr.
Wrangler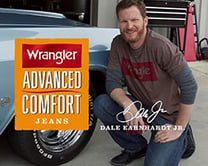 WHAT DOES
IT COST?
Potential costs in this range from $10,000 to $1,000,000 with outliers on both ends of the spectrum with some deals being for product only. Most of these deals will include a set number of appearances at company events/outings.
Tracks


The next point of entry are the tracks at which NASCAR events are run. As these facilities are anchored in a community – and the assets don't travel like those associated with other entry points – these deals tend to be locally, or regionally, focused.

The most visible form of track sponsorship is a race entitlement. This is basically a "naming rights" deal for the race. Common examples include the Geico 500 or the Coca-Cola 600.

Race entitlement sponsorships come with assets such as tickets, suites, or hospitality opportunities. Another example of a track asset that can be sponsored is track signage. Track signage can take on many forms, such as large billboard signs around the race track, logos painted on the infield grass, logos on the walls of the track, and more, all of which may be visible on the TV broadcast.

Another valuable way to reach fans at the track is the fan zone or the "midway" area. The midway is a large experiential display area (think fun, carnival atmosphere) where fans can interact and engage with brands who are showcasing their products. It is a destination for most fans on race day to walk around, buy their merchandise, and get goodies/giveaways along the way.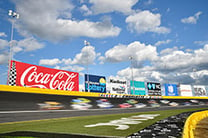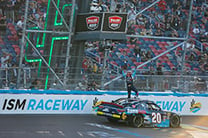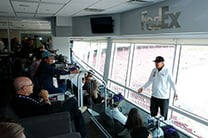 WHAT DOES
IT COST?
Investments with tracks can range from $10,000 for 10 x 10 tent in the Fan Zone up to $2M for a race entitlement. Each track will typically differ in pricing and asset mix.

Media


The fifth and final point of entry is media. Media, as a point of entry, can be considered as a standalone investment, but in most cases, it serves as a support tool for the other points of entry.

Spending money in media helps amplify a sponsor's message and enhance their larger sponsorship spends in the sport. Opportunities within media include sponsoring the race broadcast on TV (FOX and NBC) or on the radio (MRN and PRN).

Further, investing in Public Relations, as a support tool, is always recommended, but Social Media (including content) has become a hot channel recently as many brands are looking for unique ways to talk to their target audiences and cut through the clutter. Social Media and fun, branded content is now a common ask. So much so, that teams are building content studios and hiring content developers to meet the requests of their sponsors.

An important distinction to draw here is the difference between a media ad buy and a sponsorship. Buying a stand-alone TV spot during the broadcast, or on NASCAR.com, for example, does not make you a sponsor.

Very rarely is media a stand-alone entry into the sport and part of the reason for this is that it will come off as inauthentic to the race fans. This is, of course, the blessing and the curse of being involved in NASCAR sponsorship. Just as these loyal fans will reward those who support the sport they love, they will also see-through a sponsor that is not invested "in" the sport.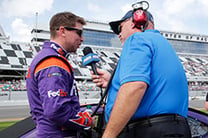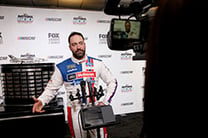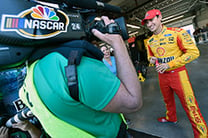 WHAT DOES
IT COST?
Potential costs in media range from $10,000 to $3,000,000 with outliers on both ends.
So, Which Entry Point is Right for You?


When considering the entry point options available for sponsors, it is important to have a firm grasp of what your goals and objectives are prior to making any decisions on spending sponsor dollars. Not every entry point is right for your brand and it can be cost prohibitive to do them all.

From a budget standpoint, trying to do all five of these options can be very expensive. However, doing just one of the five won't do you any good, so to drive the most value out of the sponsorship you should consider multiple entry points.

Example: Coca-Cola stands out because it leverages all five points of entry. Coca-Cola is both an official sponsor of NASCAR, has the Coca-Cola Racing family program with select drivers, has also appeared as a primary sponsor at Chip Ganassi Racing in addition to being served at racetracks in which they have deals in place and sponsoring the Coca-Cola 600 at Charlotte. And finally, media is used to support the entire racing program.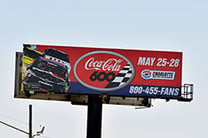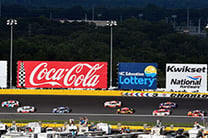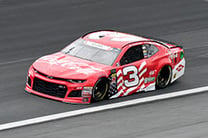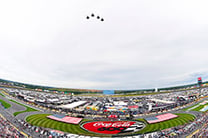 It is common practice to explore more than one entry point to create the strongest sponsorship program possible. Having your goals and objectives set, and agreed upon, will help generate a stronger return on investment than by blindly spending and hoping for the best.

Further, when evaluating which entry point is best for you, solicit assistance from third parties to help you on your sponsorship journey. Agencies play an essential role here as their knowledge of the space can help sponsors navigate their program effectively.
Benefits of a NASCAR Sponsorship


One way for innovative companies to differentiate themselves from their competitors is an investment in sports sponsorship. When weighing the alternatives available for your sports marketing dollars, it's important to always link business objectives (in most cases, sales and marketing outcomes) against the sponsorship features.
This list is definitely not all-inclusive, but is meant to give you an overall idea of the benefits of a NASCAR sponsorship.
National Reach


The myth of NASCAR being a "southern" sport is just flat out wrong. As the sport has grown over the years, it has spread out from its southern roots to reach a national audience. NASCAR's top series now runs events all over the country. Where previously, drivers and fans alike traditionally hailed from southern states, today, three out of five NASCAR fans live in a region outside of the South, and their geographic distribution mirrors that of the U.S. population (Source: Nielsen Scarborough).
National Reach Complimented by Local Focus


NASCAR team sponsorship is unlike any other professional team sponsorship in that the assets and rights to the team can be used across the entire country and not just in the specific city the team plays in. However, those same assets can be focused on specific, strategic markets, or regions, throughout the season. The Monster Energy NASCAR Cup Series travels to over 20 markets each year, covering each region multiple times in the course of one year.
Full-Year Marketing Platform


NASCAR truly offers a year-round marketing activation program to speak to its fan base. The Monster Energy NASCAR Cup Series season starts in February and ends in November, which is the longest season of the major U.S. sports.
Attractive Demographics


The modern-day NASCAR fan is much more diverse than you may expect, with females, millennials and minorities tuning in with increased regularity.
NASCAR ranks #1 among major league sports in proportion of females viewing on TV (36%) and visiting the league site (44%). Female interest in the sport is also on the rise. Among new NASCAR fans (3 years or less), 58% are female (Source: Nielsen Co. and comScore). Outside of the NFL, NASCAR delivers more than three times more females per event than all other major U.S. sports.
Millennials are also watching, as the Monster Energy NASCAR Cup Series ranks #1 in terms of % of event viewed among millennial viewers 18-34, ahead of even the NFL.
And, finally the proportion of NASCAR fans who are multicultural has increased from 20% to 24% in the past 5 years. Among new fans (3 years or less), 39% are multicultural (with 22% of them being Hispanic). (Nielsen Scarborough).
B2B Connections


NASCAR provides a target rich environment for business-to-business relationships. The sport has more Fortune 500 companies participating as sponsors than any other U.S. sports league and all teams make it a point to facilitate introductions inside the garage.
Brand Loyalty


NASCAR fans are the most brand loyal in all of the major U.S. sports. 86% of NASCAR fans agree that NASCAR drivers couldn't run their cars without sponsors, and 81% of NASCAR fans agree with the statement "I appreciate what a sponsor provides to the NASCAR experience."
Behind-the-scenes Access


NASCAR teams can offer access like no other. Sponsors and guests are provided behind-the- scenes access to the garage and pit stops, which is similar to being on the sidelines and locker room before, during and after a NFL game.