Measurement
Defining and Measuring Sponsorship Success

This section authored by Allyson Corbin, the Director of Consumer Insights at Navigate Research, a trusted advisor to leading brands and organizations in sports and entertainment.
Do Your Research


Sponsorship investments come in all shapes and sizes, and are usually guided by a brand's overall marketing objectives and brand identity. Due diligence is required before pulling the trigger on the selected property, sponsorship level, assets involved, and length of the sponsorship, but once you've settled on a good fit, the question then becomes 'now what?' In other words, how do we know if our NASCAR team investment is returning the value we sought after?
While there are standard practices to measure sponsorship success, such as awareness tracking or brand perception assessments, sponsorship research should be customized to each brand-property relationship.
Every sponsorship has a unique marketing goal, and therefore success is defined differently.
Moreover, sponsorships are multifaceted and layered with many elements that should be noted on the brand side and on the property side to help identify and manage expectations of a sponsorship, or what success could look like.
When thinking of the brand, things like brand awareness (independent of sponsorship awareness), brand category/industry, existing market share, length of the sponsorship deal, the time in which sponsorship research is taking place based on contract year and seasonality of the sport, and, of course, your targeted audience are all important frameworks to understand brand position and tracking sponsorship changes over time.
Conversely on the property side, in this case a NASCAR team specifically, history and forecasting are also important, keeping in mind things like performance on the track, personality of the driver(s), car manufacturer, other sponsors on the team, fan affinity, social media interaction and engagement, and so forth.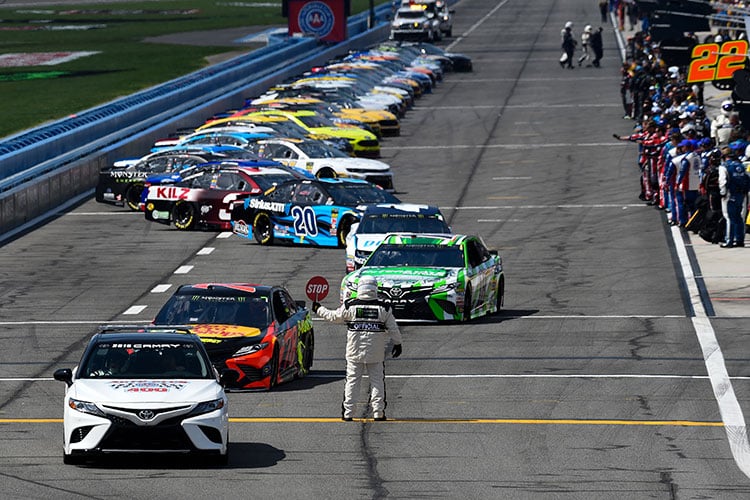 Regardless of what success looks like for your brand, you should plan to execute primary research in order to make the most of your sponsorship and ensure success is happening. It's best to think through this process via the classic 'who, what, when, where and how' mentality:
Who: Who is your target audience? This could be generations (millennials, baby boomers), certain types of fans (attendees, casual fans, social media followers), or other segments of the population (moms, college students). Knowing your target audience among NASCAR fans is key while also identifying relevant sub-groups to design how you will use the sponsorship and ultimately how you'll analyze it.
What: What are 2-3 key elements you want to know? Metrics we typically track at Navigate Research include sponsorship awareness, brand consideration, brand perceptions, activation satisfaction, among others. Knowing the most relevant details will guide the types of questions asked and avoid 'analysis paralysis' or being too broad.
When: When should the research be executed? Timing is everything in research, so thinking through the best time to connect to your audience is important, especially as it relates to exposure and whether or not fans have had the opportunity to get to know your sponsorship.
Where: Is there a specific market you are trying to reach or is this a U.S. nationwide effort? Can research be done remotely, meaning from a laptop computer or a mobile phone? Or are you trying to capture real-time information on-site at a race?
How: Are you trying to reach a large group of people in order to make key decisions? Or are you looking for in-depth attitudes and opinions and only need the input from 25 people or less? This will dictate a qualitative or quantitative method and the way in which information is gathered from your target audience, such as a large survey or a smaller focus group.
How often: Sponsorships take time to evolve, and tracking the details and changes are important to measure success. Pending your definition of success, research should be conducted routinely to measure performance. At Navigate, we typically recommend a pre-wave of research before the sponsorship starts to serve as a baseline, followed by subsequent waves each year or after major tentpole events to measure the lift over baseline metrics. In general, we know that sponsorship awareness can take anywhere between 3-5 years to take hold among a new audience, especially in the NASCAR space where sponsorship is in abundance.
Set and Measure Goals


Some sponsorship packages are much more straightforward than others, but no matter the structure, having a goal(s) for the partnership at the outset is important. The sponsorship goal(s) provides the roadmap of what's to come and what to expect along the way.
Just like required maintenance on a car, you must build in maintenance on your sponsorship to make the most of its tenure. And like routine inspections at key mileage checkpoints, a sponsorship should be routinely measured to understand performance, impact efficiency and effectiveness.
A vehicle inspection has many obvious elements: tire pressure, oil changes, filter replacements, fluid adjustments, etc. and thus expectations and potential pitfalls are fairly easy to understand. If only a sponsorship were that easy.
Primary research, up front, is the crucial 'servicing' needed to gain insight into your partnership. Primary research requires talking to your key audience (and usually talking to your non-targeted market as a control) to understand how the sponsorship is resonating.
It is important to keep the sponsorship goals in mind when executing primary research. These goals inform the questions to ask, in order to answer 'is this working?'.
The challenge with sponsorship success is that it looks and grows differently for each brand based on several factors: investment level, brand category, brand popularity, sponsorship exclusivity, sponsorship length, fan engagement, activation levels, just to name a few.
Although success can look different for various partnerships, one constant is that awareness of a partnership is always among the biggest drivers for success. If fans are not aware of your sponsorship, nothing can come from it.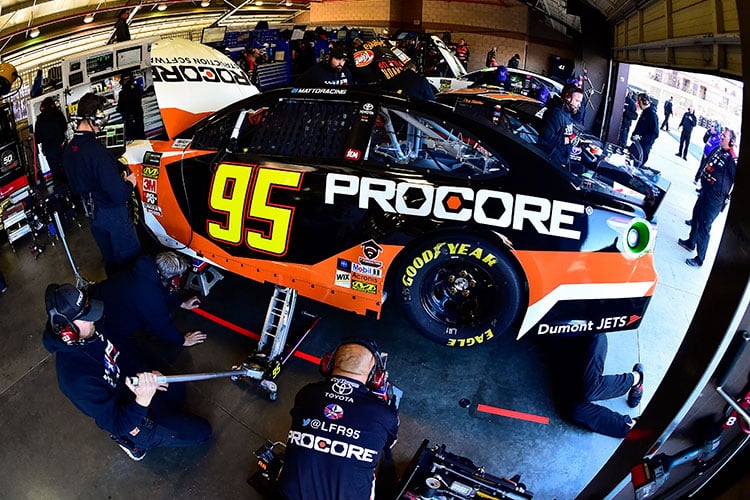 Awareness should always be at the forefront to measure, with milestones in place for awareness growth expectation (i.e. 2-5 percentage points annually). From there, there are usually two paths to take for sponsorship impact research:
Return on Investment (ROI)
Return on investment is a no-brainer. Is the sponsorship selling more widgets? Are we gaining more business from investing with this NASCAR team?
This is the million-dollar question, and ROI is not so easy to calculate. At Navigate Research we have a comprehensive methodology to evaluate ROI, and isolating the sponsorship alone against sales revenue is a sophisticated process.
If your only goal with the sponsorship is ROI, it is critical to have internal data tracked to support and drive the ROI calculation. Expectations on ROI vary from year 1 to year 7, with all things considered.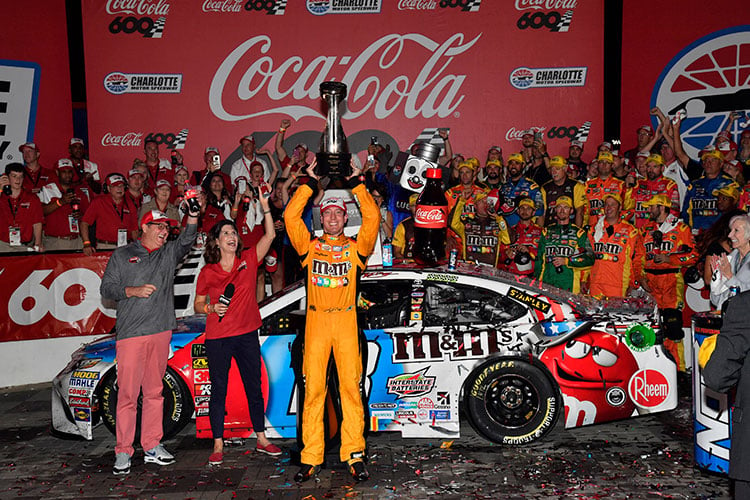 Return on Objectives (ROO)
Return on objectives (or the sponsorship goals) is a much more achievable path for brands.
Perhaps your only goal is to gain brand awareness through exposure, which ideally leads to ROI. Expectations for awareness should vary based on the aforementioned factors, but all things considered, we know that sponsorships take between 3-5 years to mature and fully resonate with fans.

Therefore, measuring baseline awareness at the very beginning of a partnership is critical, followed by consistent measurement moving forward to assess how the partnership matures.

Once awareness is measured, the brand can expect awareness to grow anywhere from 2-5 percentage points each year, but frequent measurement will inform you if that is not the case and you need to change strategy or tactics to get back on track.
Perhaps your goal is to change perceptions of your brand through the affiliation of a NASCAR team. This type of objective is usually in place after awareness has taken hold.

Remember, you can't change opinions if fans aren't aware. Expectations on brand shift can start in year two of a partnership, albeit slowly. The brand can expect incremental gains year over year with a sustained partnership.
Perhaps your goal is to gain purchase influence among fans the next time they are in the market. This is different from direct ROI as you're simply holding real estate in minds of fans (vs. running out and buying a widget after a game).

Purchase influence is deep within the sponsorship lifecycle. Usually influence takes place after strong sponsorship awareness and positive brand perceptions are achieved.

Depending on the brand popularity and how well it's reaching and communicating with fans via the sponsorship, expectations for influence can start as soon as year three, although doesn't take major hold until years 5-7+.

You will likely have fans who are aware of your partnership sooner than others, followed by fans who perceived your brand more positively sooner others, but in order to have a larger audience impacted by your sponsorship to then consider your brand AND feel influenced to buy takes an extended period of time.
Whether your goals are to achieve ROI or ROO, the only way to get there is through a continuous partnership and authenticity. Given sponsorship awareness can take between 3-5 years to fully penetrate a fanbase, you must be patient with the sponsorship process.
If your contract is only three years, and you're not seeing immediate positive results, the natural choice is to pull the sponsorship dollars and allocate them elsewhere.
While that may be a forced outcome based on internal structure, the smarter choice is to remain consistent and tweak the partnership based on feedback from the primary research findings.