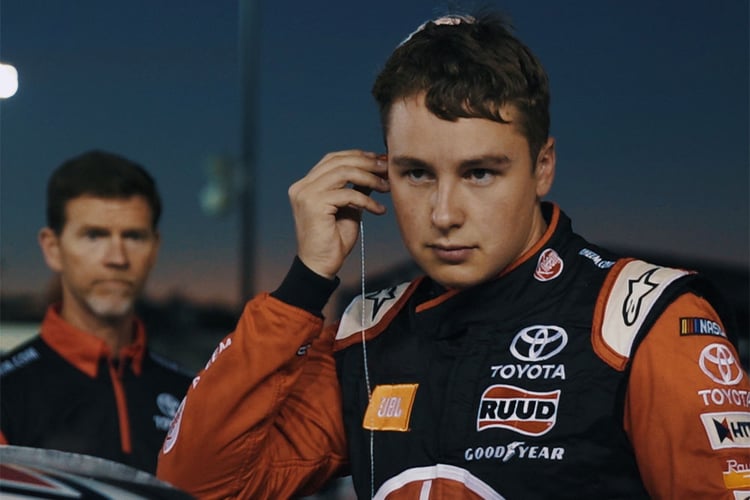 The 2019 racing season was the best year Leavine Family Racing has experienced in its existence. We started the season just having switched to becoming a Toyota team and establishing a brand-new alliance with Joe Gibbs Racing. There was much to learn - and not enough time - as the season comes fast.
We started in Daytona, with a 4th place finish in the Duels. From there, we went on to lead the most laps in the Daytona 500 – ending up just 9 laps away from having a chance to win the biggest race of the season - before being caught up in "The Big One". Over the next few months, we struggled with our performance as our team started to gel better and learned how to work best together.
June was a turning point as we scored a 4th place finish at Sonoma which kickstarted a run of exciting races for the No. 95 Toyota Camry, culminating with a heartbreaking loss at Bristol, finishing 2nd. Overall, we came up a few positions shy of where we were shooting for, but did end up much better than the year prior.
Our team had many different looks, but some familiar brands were consistent as Procore Construction Software and Dumont Jets continued their partnership with us. We brought in a few new faces as we worked with Anest Iwata and Barstool Sports for several races. We made some new friendships and strengthened other relationships over the course of the season.
We played a key role in the inaugural season of the NASCAR Heat Pro League, fielding our first eSports team under the banner, Leavine Family Gaming. Our two drivers combined for four victories and a 2nd place finish overall.
In August, we became bad guys in the eyes of many fans, announcing that we were not going to continue to have Matt DiBenedetto as our driver for the 2020 season. But soon after we were thrilled to announce Christopher Bell as our wheelman for the 2020 season and excited to see Matt sign with The Wood Brothers.
The 2019 racing season was the best year yet for Leavine Family Racing, and the team looks to continue that momentum into 2020 with Christoper Bell behind the wheel and a strong alliance with Joe Gibbs Racing
We are very excited for the 2020 season and looking forward to the start in Daytona! We believe we have lined up a great team and are building a healthy culture here at LFR. We have some great minds and positive attitudes across our team and are working to have some fast race cars on the track.
The 2020 season will see an even stronger alliance with Joe Gibbs Racing, the current NASCAR Cup Series Championship team. The performance goal for the coming season will be set higher than in years prior and we expect to deliver another improved season.
We have started a podcast, which you can find on iTunes and will continue our eSports Team. We are exploring the idea of filming a documentary to capture this coming season as Christopher enters into the Cup Series.
From a sponsorship perspective, we are excited to welcome Rheem on board and grateful to have Procore returning once again in 2020. This year will bring new faces and hopefully lots of smiles.
NASCAR itself will see several changes as the premier level will now be called the NASCAR Cup Series. The season will see a weekend double-header at Pocono in late June and will finish out the season at ISM Raceway in Phoenix for the first time ever.
Looking ahead, as is often the case in racing, there will be highs and lows across the long season. We only hope that the lows are short and shallow while the highs are tall and many. While we are working to be competitive each week and end up in Victory Lane, we are firm believers in progression. We have continued to improve each season and we expect the 2020 season to be no different.